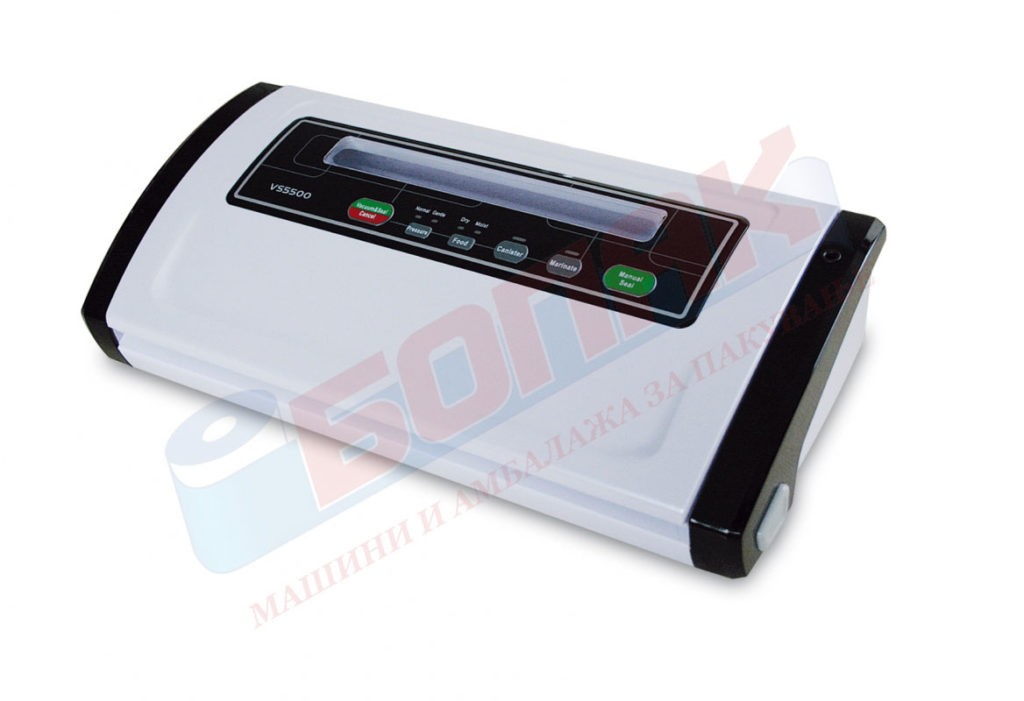 This mini-vacuum machine is a great choice for semi-professional use. Fully meets all food packaging and protection needs.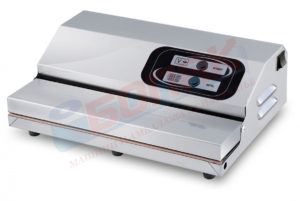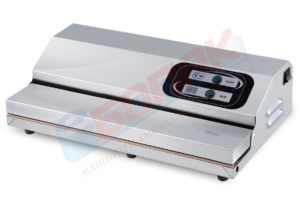 Semi-automatic vacuum machines fully made of stainless steel. They represent the first step in the professional field of food packaging. These machines are suitable for small shops or retailers.
TABLE-TOP VACUUM MACHINES
ULTRA
These vacuum machines are a real "ULTRA" product. They have a "double height chamber" option and contain the best quality, design and high performance. These machines also have many useful devices such as vacuum phase regulation with the help of a sensor, self-cleaning system in the pump, "STEP-VAC" function for packing liquids and 20 available adjustment programs.
Inert gas option.
FLOOR-STANDING VACUUM MACHINES
Professional vacuum machines with excellent features, increased quality and great care in structural details. They are suitable for use in different environments. Perfect performance and increased capacity are integrated with an innovative multifunctional digital control panel. As with other vacuum machines, they have easily removable sealing bars and a huge selection of different sizes and positions.
Large selection of other additional options at the request of customers.
Inert gas option.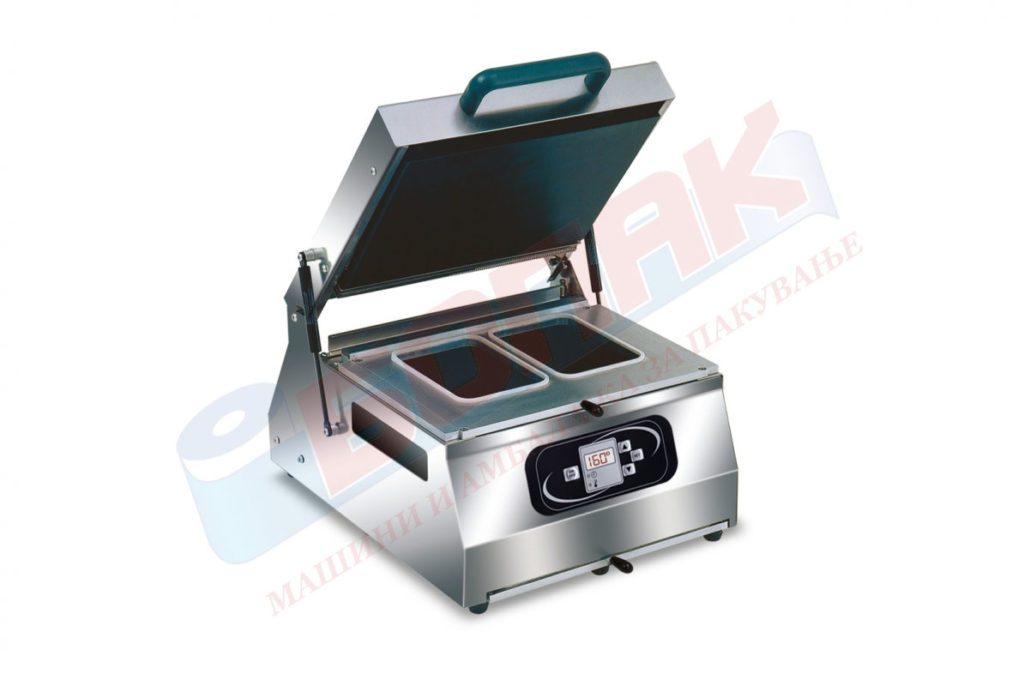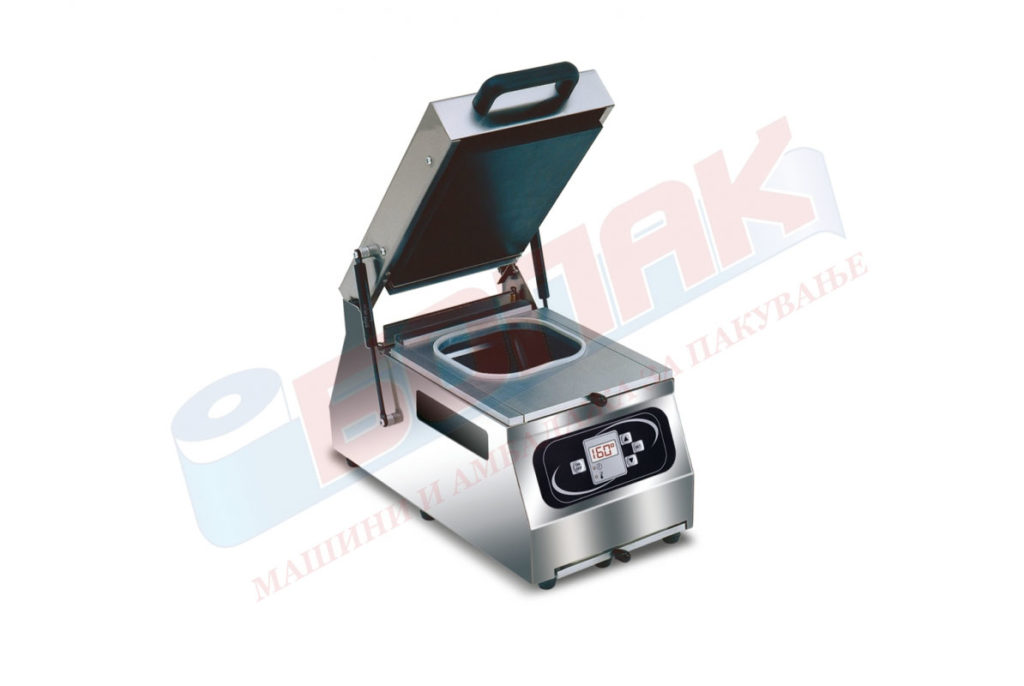 TRAYSEALERS
Manual machines for sealing trays with foil. Packaging food in trays is the most appropriate and best hygiene solution that can be offered to customers. It is important to note that these machines do not vacuum.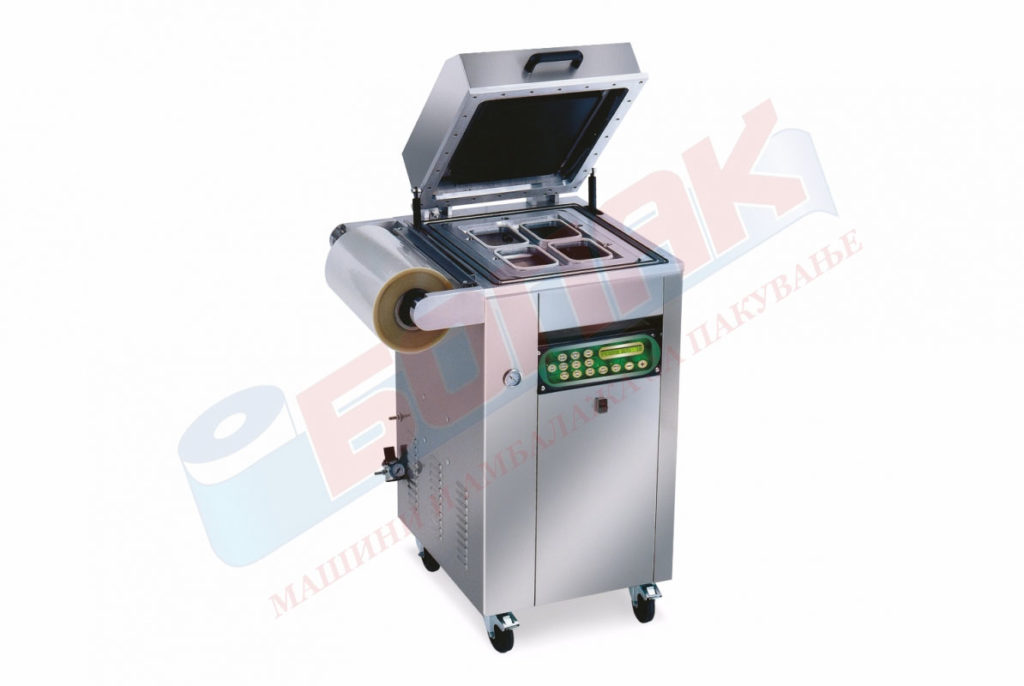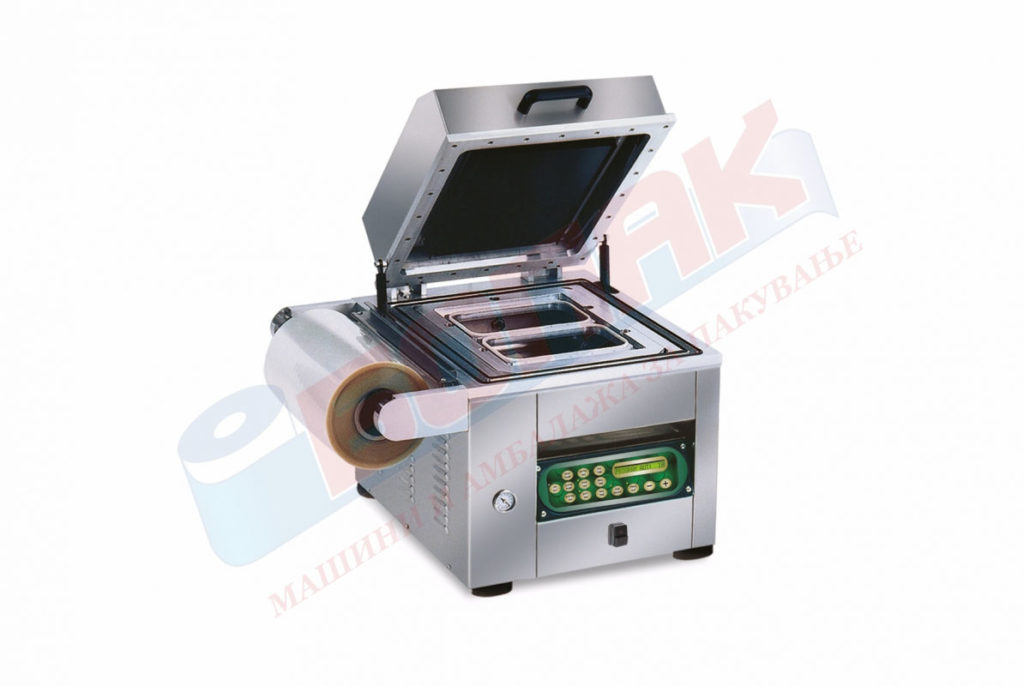 VACUUM TRAYS
Vacuum machines, inert gas injection and sealing trays with foil. These machines are strongly recommended to customers with their own production of food products. The machines are of top quality and are of Italian origin. Large selection of additional options , as well as different types of molds at the request of customers.

Kuzman Josifovski Pitu 24/13 
Skopje, Macedonia
Tel. ++389 (0)2 2464403
          ++389 (0)2 2464052
          ++389 (0)2 2463011
Mob. ++389 (0)71 369808
Email: bopak@bopak.com.mk
Monday - Friday
08.00 – 16.00 
Saturday
09.00 – 14.00
Copyright © 2021 BOPAK | All rights reserved